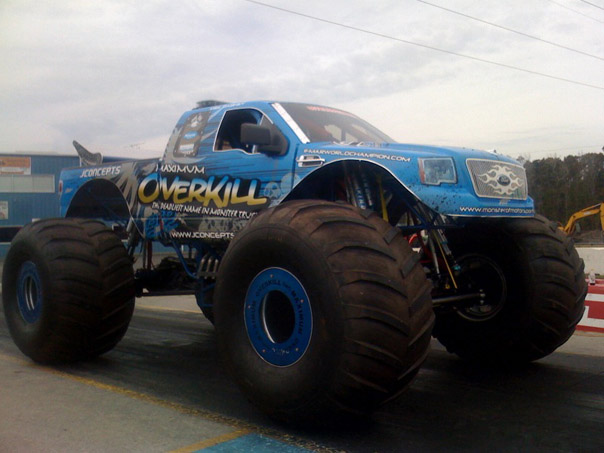 Below is a quote from Sean Duhon on the history-making run:
"After running the truck with 12 pounds of air in the SIR monster truck tires, it was found that more air was needed, so we went up till we found that 30 pounds was the best fit for this run. The Overkill truck was run approximately four times in the eighth mile, but would not go over 76 miles per hour, so it was decided to go for it all and hang on for the entire quarter mile! As the owner/driver Kirk Dabney crossed the traps, the drag strip timing equipment at No Problem Raceway in Belle Rose, Louisiana lit up 84.92 mph, which would be the new record! The truck had an obvious motor issue when crossing the traps, which was proof that this was only the beginning to a much faster run."
Big thanks to Sean Duhon and Ben Winslow for the update, and congratulations to Kirk Dabney on setting the new record! Reports are that the SIR tires held up wonderfully even at such high speeds, proof positive that they are some of the best tires on the market!